E-Safety and staying safe online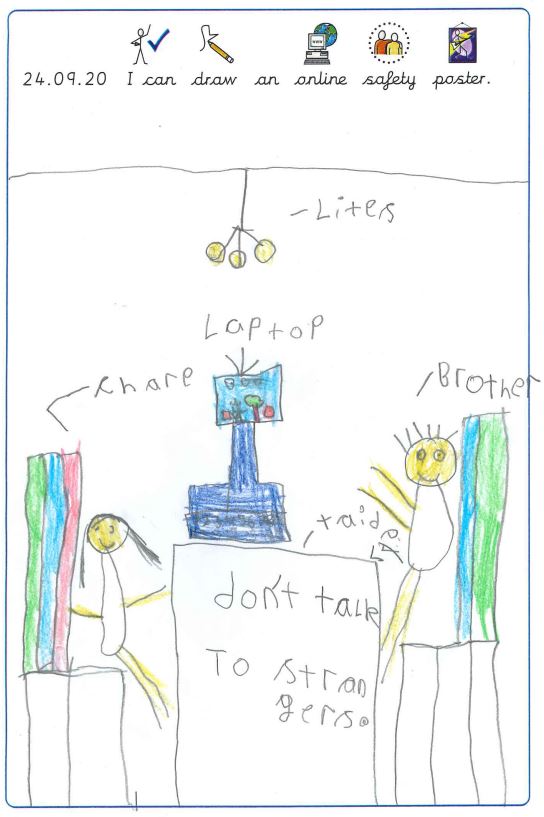 The internet offers a means to share and communicate in a variety of different ways.
However, it is very important that we all keep ourselves safe when we are interacting with people online.
E-Safety is embedded in the school curriculum but children need to take equal care at home.
Below are the school's E-Safety rules, as well as links to other useful E-Safety material.
Keeping Myself E-Safe:
I will always check with an adult before I use the internet or email.
If I see anything that worries or upsets me on the internet or in an email, I will ask an adult for help straight away.
I will not talk to strangers or open messages from people I do not know. If someone says they know me, I will ask an adult to check they are who they say they are.
When I talk to people or write things on the internet, I will never tell anyone how old I am, where I live, or arrange to meet them.
I will be polite when I talk to people on the internet or by email and not say things to upset them. If someone says something upsetting about me or to me, I will tell an adult.
I will only use the internet to look for things I know I am allowed to be looking at. If I am not sure, I will ask an adult for help.
My usernames and passwords belong to me. I will not tell other people what they are.
Our school policy can be found under the 'School Policies' tab.
Click Here for the National Online Safety site.
Click Here for Government "Get Safe Online" advice
Click Here for CEOP "Think You Know" guides
Click Here for the NSPCC 'Net Aware' online safety site.